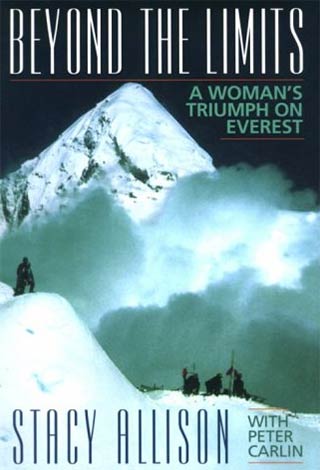 Beyond the Limits: A Woman's Triumph on Everest – Softcover Book
If you've ever felt stretched beyond the limits, you don't want to miss this inspiring account of how Stacy Allison, first American woman to climb Mt. Everest, built the physical and mental strength and skills needed to rank her at the top of the community of elite climbers. Her riveting account of her climb, and its resulting impact on her ability to leave an abusive marriage and regain confidence and optimism, inspires courage and hope in others facing personal and business challenges. Join Stacy on a personal journey that will place you on the slopes of the world's tallest mountain, and help you discover that there are truly no limits to what you can do.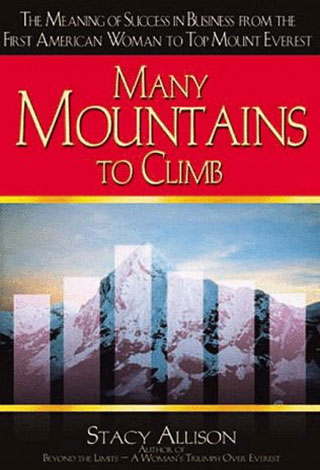 Many Mountains to Climb: The Meaning of Success in Business from the First American Woman to Top Mount Everest
Paperback
We all have our own mountains to climb-physically or metaphorically. Stacy's remarkable chronicle of her inspiration to climb Mount Everest is filled with tips, cautions, alerts, suggestions, and planning ideas that will help you plot your way more surely to success—both personally and professionally. Many Mountains to Climb is a must read, not only for her exciting anecdotal account of climbing struggles, but for the wisdom she shares that can be applied when climbing our own mountains!